Don't want to watch the whole video?
No worries.
Scroll to the bottom of the page to peek at the highlights from the training transcript.
Our course gives you the step-by-step blueprint to take your cleaning company's marketing and sales to the next level. It IS possible to own a local cleaning business and still have the lifestyle you love. And, yes, pay yourself a 7+ figure salary.




We'll guide you through...
We paid over $80,000 to work with a mentor in the industry PLUS tens of thousands of $$$ to learn the secrets of online marketing from the internet's best.
(And invested more than a decade to learn everything we've poured into our 10X Toolkit course...)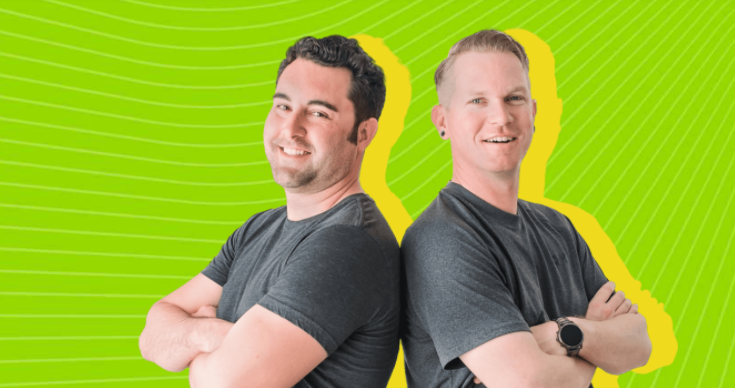 Our podcast has been downloaded over 50,000 times and in 30 different countries! We know how to help cleaning business owners grow their companies because we're growing ours too!
Sharn Freeland
I've already put so much in place. It's literally a step by step guide to marketing a new cleaning business.
Down to the actual ad copy that worked for you guys that I've tweaked and added my own flavour to. 
It's literally a blueprint.
It's really made me realise that there's not that much difference in effort between starting a small 1-2 person...job for myself and a truly successful business. 
The most exciting part of this business for me is building an amazing culture for my cleaning teams and that's something you can really focus on when you have all of these tools and you can see the big picture.
The fact that I can see it all working for you in Sandia Green Clean in real time is incredible, I love that the evidence is just...right there.
Thanks guys!
Marie Jedd
"I recommend this course 100%! I have so many ideas flowing through my head to grow my business and I haven't even finished the course yet!"
Hey! We're Brandon Condrey and Brandon Schoen
We're the founders and owners of Sandia Green Clean, the most successful cleaning business in the Southwest. With backgrounds in sales, marketing, and entrepreneurship, we've taken our business to over 7 figures in just three years -- and we're not done yet.
We created this 10X Toolkit course to help other local cleaning business owners learn how to make more money without sacrificing their time. When you know how to leverage the latest technology and implement the right business strategies, you don't have to do all the work yourself.
You are the owner of your company, not an employee.
In this course we'll give you an insider's look into how our cleaning business operates, including the exact systems we use to attract the best customers on autopilot and keep them for years to come.
This course gives you everything you need to take your cleaning business from where it is now to where you actually want it be.
Join the growing tribe of PROFIT CLEANERS and watch your local business thrive!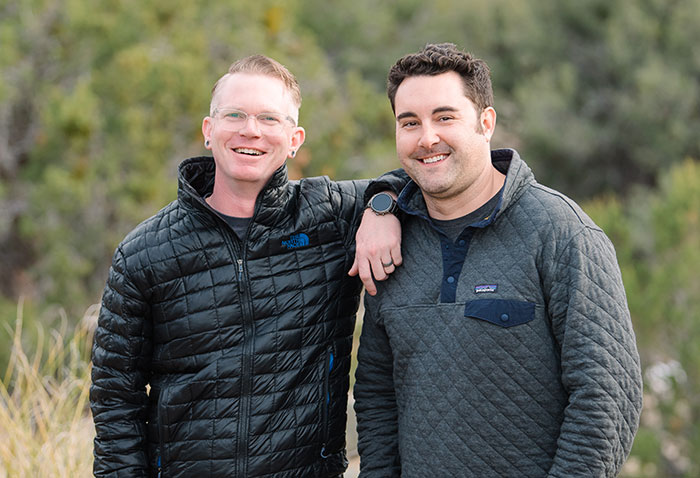 Frequently Asked Questions
When does the course start and finish?
The course starts now and never ends! It is a completely self-paced online course - you decide when you start and when you finish.
How long do I have access to the course?
How does lifetime access sound? After enrolling, you have unlimited access to this course for as long as you like - across any and all devices you own.
Is this course for beginners, intermediate, advanced cleaning business owners?
All of the above! The strategies we teach will help you if you are just getting started, all the way to 7 figures and beyond!
Can these strategies be used for commercial cleaning?
Yes, absolutely!


Is There Monthly Coaching Included?
Yes, each month you'll have access to live coaching calls and recordings with the Brandons to review any questions and help guide you to success. We're here with you every step of the way.
Is there a private Facebook group included?
Yes, we provide paying students access to a private community where we ask questions and share new knowledge because a rising tide raises all ships.



Can I get a refund if I'm unhappy with my purchase?
Because of the digital nature and instant access we no longer offer refunds. The systems and knowledge we teach in our courses are exactly what we implement to run our 7 figure cleaning business on a daily basis. We know the content is valuable and proven to work as long as you take action. Not only are you going to love it, you'll receive lifetime access to all future content additions and monthly coaching.
BS: Hey everyone! Welcome to this free training,
3 SECRETS TO GROW YOUR CLEANING BUSINESS + GET WAY MORE RECURRING CUSTOMERS.
BC: We're going to be going over how we built our cleaning business to over 7 figures in just 3 short years using our unique combination of online marketing and sales strategies. 
BS: Since we started our cleaning business in 2017 we've grown exponentially.
BC: I brought my sales background from corporate America and my scientist brain to the table…
BS: And I brought my experience in online marketing and entrepreneurship.
BC: We both are married and have kids, which means we really have a big reason WHY when it comes to being successful. Our local business is currently generating $160 thousand each month. 
BS: Even during the worst of 2020 we were still getting more customers. That means our business GREW when most other businesses were failing.
BC: And we didn't have to lay off a single employee either. 
BS: When you take your sales and marketing strategies to the next level, you guarantee that you generate recurring customers on autopilot -- and that's what keeps local businesses alive, even during down economies. And that's really what we teach in our 10X Toolkit Course: We want local business owners to know what they are doing when it comes to their marketing so that they can keep closing sales and keep making money. 
BC: We're going to go over the 3 most effective secrets to get more recurring customers for your business in this free training, starting with one of the most important things you can do: Focusing your attention on QUALITY LEADS.
BS: Exactly. Getting leads, or potential customers, is one thing. But getting QUALITY leads is what really allows your business to 10X. Quality leads are people who you ACTUALLY WANT using your services. 
BC: You can quickly
grow your cleaning business by getting
MORE RECURRING QUALITY CUSTOMERS
by using the right online marketing tools and the best sales strategies.
BS: You're going to go from NEEDING MORE CUSTOMERS to grow your business, to having your choice of the PERFECT CUSTOMER. 
BC: Despite all of our knowledge and experience in sales and marketing, it took some time to understand the local business market and the cleaning business niche. We definitely made mistakes back in 2017 and 2018 that slowed us down. We even spent close to 60 thousand dollars just to pay a mentor who had been in this business to help us navigate all of the nuances of this unique industry.
BS: With our mentor's help and a lot of trial and error we found a winning strategy that we continue to use today. And honestly that sets us apart from a lot of other people who want to help you grow your cleaning business -- not only have we actually done the work, but we're still doing the work. 
BC: This gives you guys a HUGE advantage. We're not only experts at growing cleaning businesses, we're actually growing our cleaning business right now with you. In order to compete with the "big guys" in your market, it all comes down to doing things that the big guys can't do. 
BS: Not only do we leverage being the small local guy in the market, but we implement smart technology that allows us to do things the big guys do, like run super targeted ads online.
BC: Big cleaning franchises actually have a hard time keeping up with the smaller local companies when they start implementing these strategies. People like supporting the local guys. They want to put their money back in the community so long as you can offer comparable services.
BS: And when you can offer even
BETTER
services, then you blow even the biggest competition out of the water. 
BC: You don't have to spend a lot of time or money in order to grow your cleaning business. When we started, we had to bootstrap a whole lot of our marketing.
BS: You work with what you have. No excuses. There's always a way to get things done for less money than you think. 
BC: The systems we have in place to grow our cleaning business, let us actually make more money by doing less work. We basically have made a hybrid business with our cleaning business: a local service business that leverages the best of online marketing and the latest technology and systems.
SECRET #1: SMART SYSTEMS + AUTOMATION
BS: The more systems you have, the less variables you have in your business. 
BC: Now that we have these systems in place, quality leads just come in without us having to do anything. 
BS: And that means that we can focus on high level parts of the business that really need our attention. The only way a local business can grow to compete with corporate franchises is if they implement REAL SYSTEMS.
BC: When we say you can 10X your business with these strategies, we mean it. 
BS: Wherever your cleaning business is at right now, whether you're close to our numbers, above or anywhere below, imagine what would happen if you could quickly generate 100 new customers? What would change? Could you meet the demand? Which parts of adding that many new customers quickly would stress you out?
BC: Basically, is your cleaning business using systems right now that allow it to easily scale once you start generating 10X as many customers?
BS: And remember, each of these new customers you get could be with you for the next 5, 10, even 20 years -- that's a lot of revenue every single new customer brings to your business. 
BC: This is where Google My Business comes in. It's kind of a low-hanging fruit type of marketing. It's not difficult to do once you know about it.
BC: And it's free!
BS: There's also, of course, paid marketing, which is just as important -- even if you don't have a big monthly marketing budget. If your paid marketing is dialed in, you can start generating $8 for every $1 you spend! The more systematized your marketing gets, the more effective it becomes. 
BC: With our cleaning business, we might put $500 into paid traffic each month, but we generate more than 12 new customers from that money. 
BS: If each customer is worth about $3000 each year, then we just turned that $500 into $36,000 -- and that's conservative. Those customers could be with us for 20 years, which means even a small marketing campaign can pay off BIG TIME.
BC: Absolutely. Now there's a lot of places you can spend your marketing dollars, and we put ours in a few different places for our cleaning business, but the number one best investment would probably be???
BS: I'd say Google Ads for sure. If you only want to focus on one place to get the best return on your investment, Google Ads is a great place to start.
BC: Yep, I agree. I think when we first had a little bit of money to throw at marketing we were putting like $10 or $20 each day on Google Ads.
BS: And that might seem small but we were generating close to 20 new customers a month with that. And that steady progress is how we went from zero to six figures and then to 7 figures and beyond.
BC: Just remember to track and measure every dollar you put into your paid advertising online. You can waste a lot of money if you don't know what you're doing or if you're not paying attention.
BS: If you're putting in money and not getting more money back, then you've got to look for other avenues. But when you do find something that works, like Google Ads for us, double down and automate the work so that you're not doing everything by hand! This is one of those things we really show you how to do in our 10X Toolkit course - how to set everything up so that you're not in the grind every single day.
BS: Another really important aspect of digital marketing that every local business needs to be aware of is SEO, which stands for Search Engine Optimization. When you have great SEO for your local business, you show up on the first page for all of the important keywords. In addition to optimizing your Google listing, you can create free profiles for your cleaning business on a lot of different websites. Even if you're not getting customers straight on Angie's List or Thumbtack, those listings you create for your business profile make you seem more relevant in the eyes of big search engines. These are called authority links and they're a smart simple move in the SEO game. 
SECRET #2: ZEROING IN ON YOUR IDEAL CUSTOMER
BC: You want to know who your perfect customer is forwards and backwards. 
BS: When you know who your perfect ideal customer is, then you know where to find them. You want more of your perfect customers, not just more customers in general. 
BC: And because of awesome technology, you can zero in on your perfect customer easier than ever. 
BS: Facebook ads are one of the best ways to spend your money advertising to your ideal customers. Facebook Ads, NOT boosted Facebook posts, let you create hyper targeted audiences.
BC: And these audiences are the only eyes you're getting on your ad, which means you can be confident that your marketing budget is being spent wisely. 
BS: Of all of the things we teach in our 10X Toolkit Course, I really think this is one of the most important. 
BC: It's where so many of our best recurring customers come from. And now that we have our audiences pinpointed, we just run ads to them and it seems like we have unlimited customers wanting to work with us. 
BS: We love using zip codes on the backend of Facebook Ads to really zero in on neighborhoods we want to work in. Because we know a lot of our best customers are in certain zip codes in our city, we can literally just enter those zip codes and get our ads in front of them. We also are really loving NextDoor ads, which we go into full detail about in our 10X course, because they're hyper local too. 
BC: Another thing we cover in our 10X Toolkit course is how to do really effective marketing for absolutely nothing, which is so critical for a lot of businesses that need to start generating more revenue.
BS: We do a combination of paid, like on Google and Facebook, and free things in order to generate more leads, like the deal we have with the direct mail company in town, SEO…
BC: And then the branding we do for our business, too. That's all technically free marketing because it's part of our daily operations. We have 10 cars driving around town, which means more and more people are seeing them and recognizing them. We actually get a lot of calls from people who have just seen our cars around town and who want to work with us because of that. 
BS: We also clean homes in exchange for reviews, especially for people in the community that could use a free clean - like teachers, police officers, nurses and doctors, friends who have just had babies… basically anyone who's excited to have their home cleaned for free in exchange for leaving a great review behind.
BC: And we've just gotten a new software that automatically asks for reviews after we finish cleaning houses: Podium. Again, automation really is key if you're wanting to 10X your business without feeling like you're spending way too much time or money.
BS: We go really deep into the branding side of marketing, as well as copywriting - everything you write and say about your business, in the 10X Toolkit Course, but one of the most important aspects of marketing is that you have to have a great hook, something that grabs their attention and makes them want to learn more and take action.
BC: People are so distracted throughout the day, even when they're searching for something online, but especially on social media. If you're spending money on Facebook Ads, then you've got to make sure you're doing something with your advertising that actually grabs someone's attention.
BS: I always think of this sequence whenever I'm working on any of our marketing campaigns: Hook, Story, Offer. Once you have their attention through the hook, which is like a headline or even the subject line in an email, then you have to keep their attention by telling them a story.
BC: And then of course you have to tell them your offer. That's when they actually decide to take action and when you get a new customer.
BS: I see so many businesses run paid marketing and they totally miss the boat on the offer. You absolutely have to have a
Call to Action
in every single piece of marketing you do. People want to be told exactly what to do next.
BC: The simpler the better in almost every single case.
SECRET #3: CREATING FUNNELS FOR YOUR LEADS
BC: We use funnels for our cleaning business in order to streamline the experience our customers have.
BS: You can also collect their information in a funnel so that if they don't finish scheduling an estimate you have their contact information to follow up.
BC: The other great thing about funnels is that they are automated, which is really the cornerstone of being able to 10X your cleaning business. You always follow up with potential customers because it happens automatically -- you don't have to rely on anyone so there's no margin of human error.
BS: And I know some of you might not love the idea of creating a funnel because you like having a personal touch during the sales process, but you can absolutely keep that genuine interaction while still leveraging the automation and systems of a funnel. We still do one-on-one estimates, mostly virtual right now, that gives people that trust they want. 
BC: People don't mind entering simple information online or on their phones. A lot of people actually like it more because it's fast and they can do it whenever they want. Your funnel is working 24/7 and you don't have to pay anyone or do the work yourself
BS: In our 10X Toolkit Course, we actually give you the funnels we use for our marketing so you can literally just take it, change the information, and have your automated system for generating leads ready to go. 
BC: Funnels are so efficient they outperform so many of our other marketing strategies. They're the best way to generate new leads without having to do anything. 
BS: And they're perfect for communicating directly with your ideal customer. Those two together, knowing who your target customer is and then automating the communication with a funnel, make your business an unstoppable machine. 
BC: And to bring all of this together even more, we use our paid ads as the entryway into our funnel. Everything runs so smoothly that you don't have to worry about where your next new customer is going to come from -- they're just always there. 
BS: And that's really what we dive deep into in our 10X Toolkit course. 
BC: This course takes everything we've tested and used to 10X our cleaning company so that you can replicate the entire process. In just three years we took our business from 0 to seven figures, and this course reveals all of the behind the scenes necessary to get there.
BS: Whether you're just getting started or you already have a 7 figure cleaning business, we're confident that this 10X Toolkit course will uplevel your marketing and your sales 
BC: Because it really is about more than money. You can have a 7 figure business and still be working 60 hours a week on it. That's not the goal.
BS: Money is just part of the equation. Our marketing and sales toolkit really gives you the
full lifestyle business experience.
Not only will you make more money from your cleaning business, but you'll have your time back, too. 
BC: If you go through our 10X course and take action on each module, then even just in 30 days you can completely transform your business. 
BS: Once you start automating your business so that it attracts the right customers without you having to do anything, you'll realize how much time and money you've been wasting. 
BC: The sooner you start implementing the systems we teach in our 10X course, the more you'll be able to start really enjoying owning your business. 
BS: We've included so much value in this 10X Toolkit because we really want it to be a gamechanger for your business.
BC: We want you to walk away from this course feeling confident about every aspect of your brand's marketing and sales so that you know you have what it takes to 10X your business without sacrificing your lifestyle. We added up the total value of every piece of information we give away in our 10X Toolkit course and it's well over $10,000. 
BS: And if you remember that just one recurring customer can generate $5,000 for your business each year, all you would need to do is get two new customers to cover the $10,000 investment.
BC: And you'll 100% get 2 new customers with these tools and strategies. You'll probably come closer to 2 new customers every single day if you follow every single step we lay out for you.
BS: But this course is more than just steps to get you more customers. It's all of the time and energy we spent that now you can use in other parts of your business. Your time really is your number one asset - no amount of money can buy you more time. As dads and husbands, we really get that.
BC: So if you've thought about getting this course in the past or just what it would feel like to 10X your business and get way more recurring customers each month, now's the time to take action.
BS: Money loves speed! The more positive action you take right now, the more you can guarantee that your business will be thriving 3 months, 3 years from now. 
BC: Once you get in the course, you can go at your own pace. You have unlimited lifetime access to it so you can always go back and refer to modules whenever you want. 
BS: You can interact with us too, asking questions, working with other cleaning business owners in the course, hopping on our live calls that we only do with entrepreneurs who have bought this course…
BC: And we're constantly updating the course with new strategies and ideas as we come across them so you can always be sure that you have the latest information you need to be super effective at marketing your business and closing all of your leads. 
BS: We couldn't be where we're at with our business today if we didn't follow these steps we laid out in the 10X Toolkit.
BC: Definitely not. 
BS: The more we see cleaning businesses around the world win, the more we know that local economies everywhere are coming back. And, right now, that's a great feeling -- both as an entrepreneur and as a dad -- we want our kids to grow up in a world where people who put in the hard work get rewarded, and where communities that support local businesses thrive. 
BS: This course pays for itself easily in less than two weeks, if not faster. All you have to do is take action today and then follow the steps in each module. 
BC: Now is such a good time to grow your cleaning business. More people than ever are thinking about the importance of having a clean home for themselves and their families. If they don't find your business, they're going to find someone else's. 
BS: If you're ready to take action and see your cleaning business 10X this year, then click the button on this page.
BC: And if you want to split the cost into 4 payments that option is available for you there at checkout. 
BS: Systems = freedom


BC: And customers = money
BS: Thanks so much for joining us today. Keep your notes from this and always keep in mind those 3 SECRETS TO GROW YOUR CLEANING BUSINESS + GET WAY MORE RECURRING CUSTOMERS
BC: #1 - Systems, #2 - Ideal Customers, #3 - Funnels
BS: Let's see you win! So click the button below right and join the ranks of the most successful cleaning business owners in the world!
BC: Keep it clean!